Restaurant Guesthouse
Zgorzelec
About the restaurant...
The best flavors combined with tradition and the idyllic atmosphere of a 200-year-old house make the time spent at Zagroda Kolodzieja an unforgettable culinary journey.
Gourmets of ravenous cuisine can look forward to dumplings, noodles, shagovki and Lithuanian blinis prepared according to a long-standing recipe.
Our menu is composed on the basis of carefully selected products, which we source from local suppliers. All this makes us satisfy even the most demanding tastes.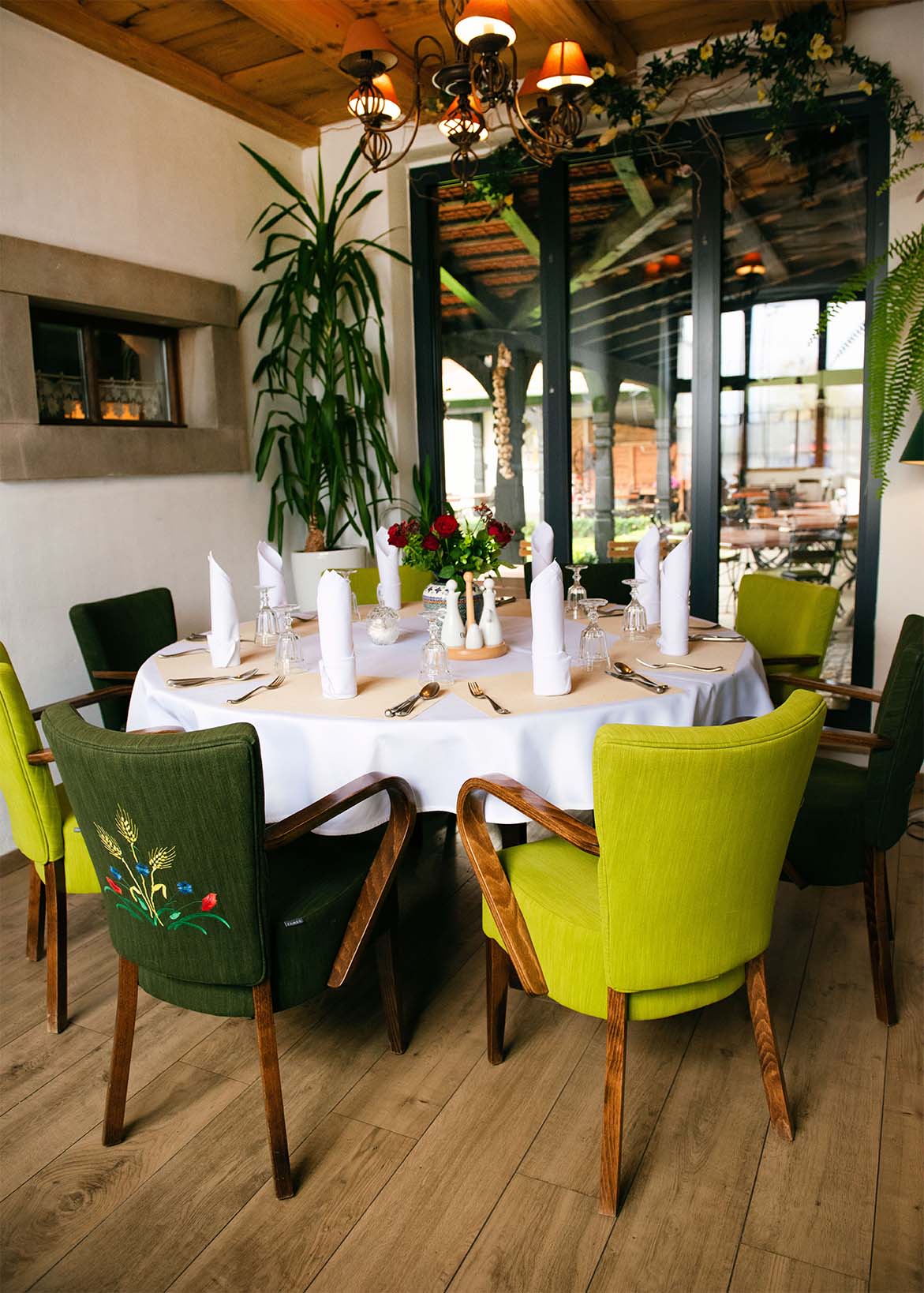 Traditional flavors combined With sophisticated modernity...
The restaurant menu is created for people who appreciate traditional cuisine served in a new, often surprising version. In our menu you will discover proposals for original dishes prepared with the use of the sous vide method, which makes it possible to extract the maximum natural flavors and aromas of dishes.
Guesthouse
Zagroda Kolodzieja is a house relocated from the picturesque village of Wigancice Żytawskie, almost 200 years old, which from the very entrance delights guests with its unique atmosphere.
For those who get up early, the view from the window of foraging roe deer will put you in a cheerful mood for the day.
Sleeping on hay
In the new part of the guesthouse there is an unusual room where you can sleep on hay. The aromatic fragrance filling the cozy room is sure to be remembered for a long time.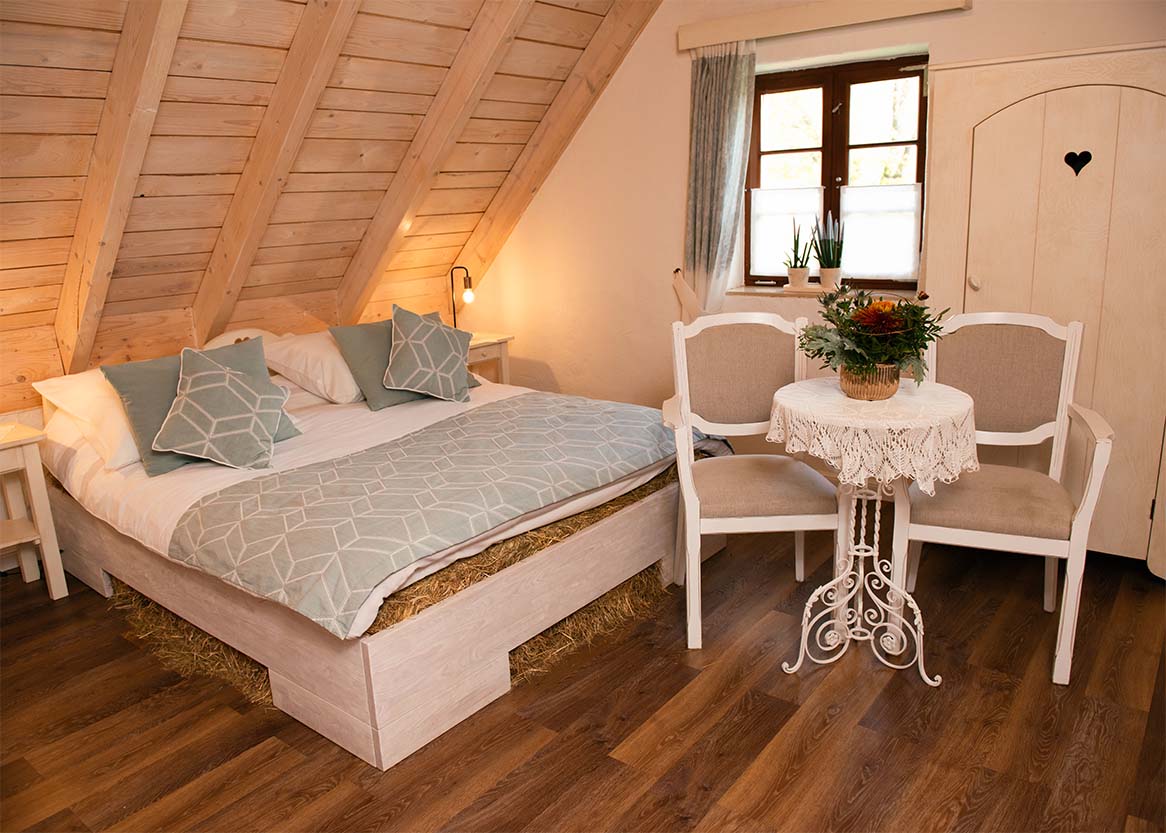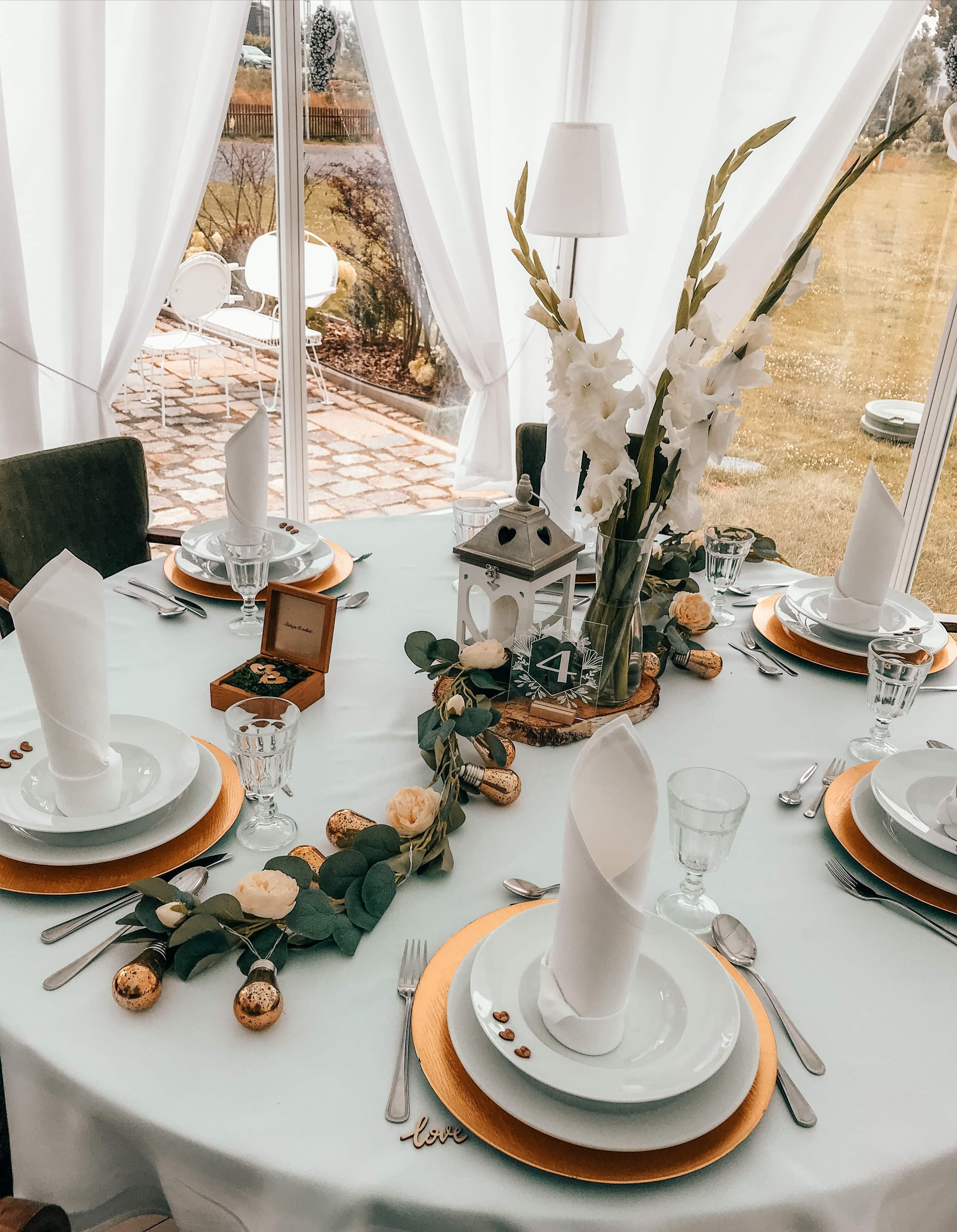 Special events
Zagroda Kołodzieja is a multipurpose facility where you can organize unique wedding receptions, family meetings, business meetings, as well as training courses and conferences. The grounds of our house provide a wide range of possibilities for both mass outdoor events and unique meetings at a common table.
We have two atmospheric rooms prepared to accommodate up to 120 guests.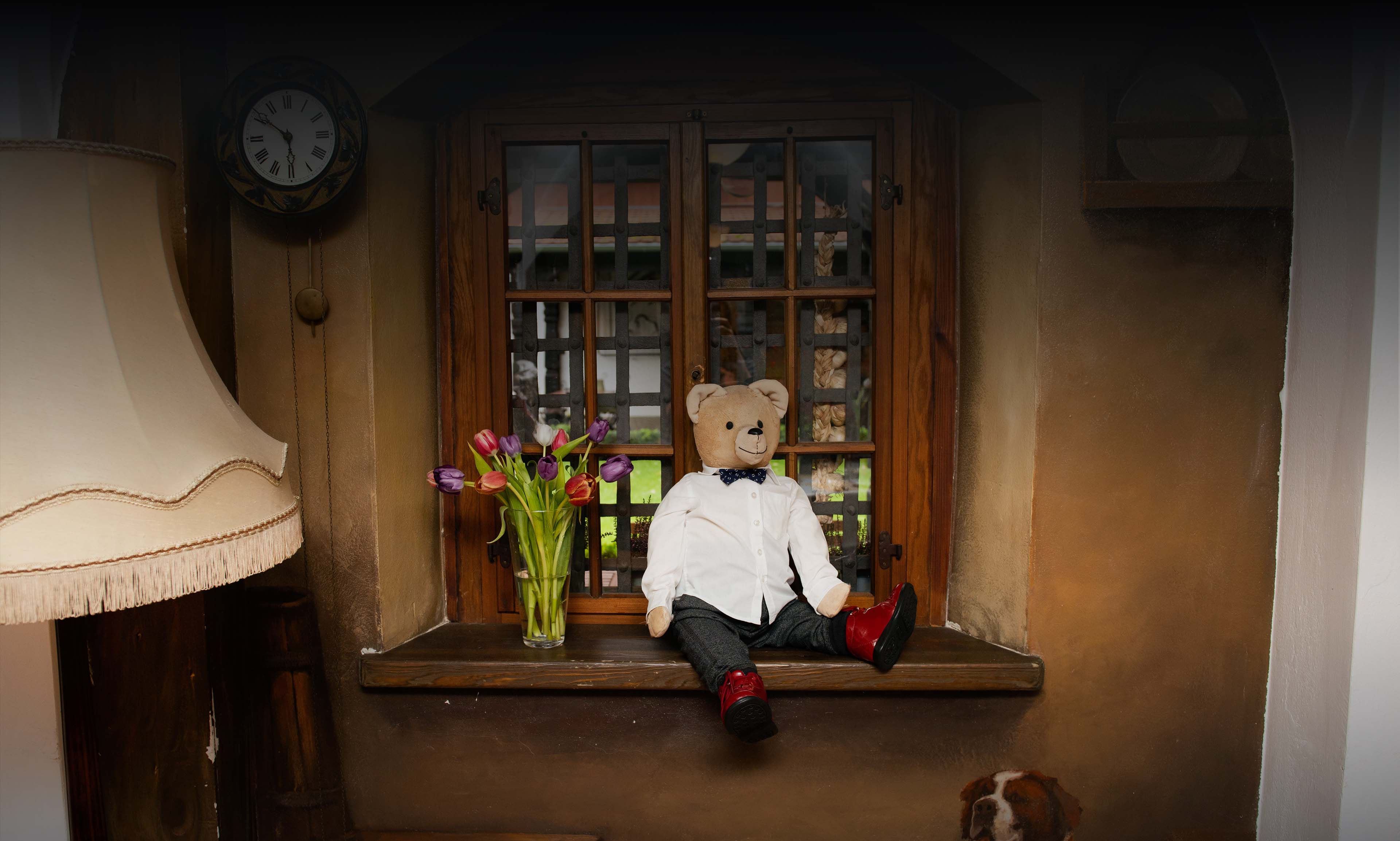 History of the house
The Kołodziej's House was built in 1822, representing a unique example of folk architecture found on the border between Poland, the Czech Republic and Germany.
Half-timbered houses, as our facility is proudly called, first began to be built in the Middle Ages in Upper Lusatia.